Well today I've not really been doing much, I was out last night doing a shoot for DV8 Magazine with Mayhem photography and didn't get home till 2am so I was pretty tired!
It was a really good night overall and the models were all really great, I bet the judges will have a hard time deciding who will win!
I'm really looking forward to starting my new job with Illamasqua! it opens in Selfridges at the Trafford centre on thursday the 12th of march, It's so exciting being picked to work for such an amazing new brand!
well that's all for now but i'll be sure to update this again soon!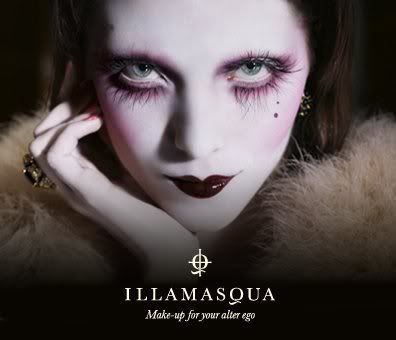 to check out Illamasqua go to www.Illamasqua.com